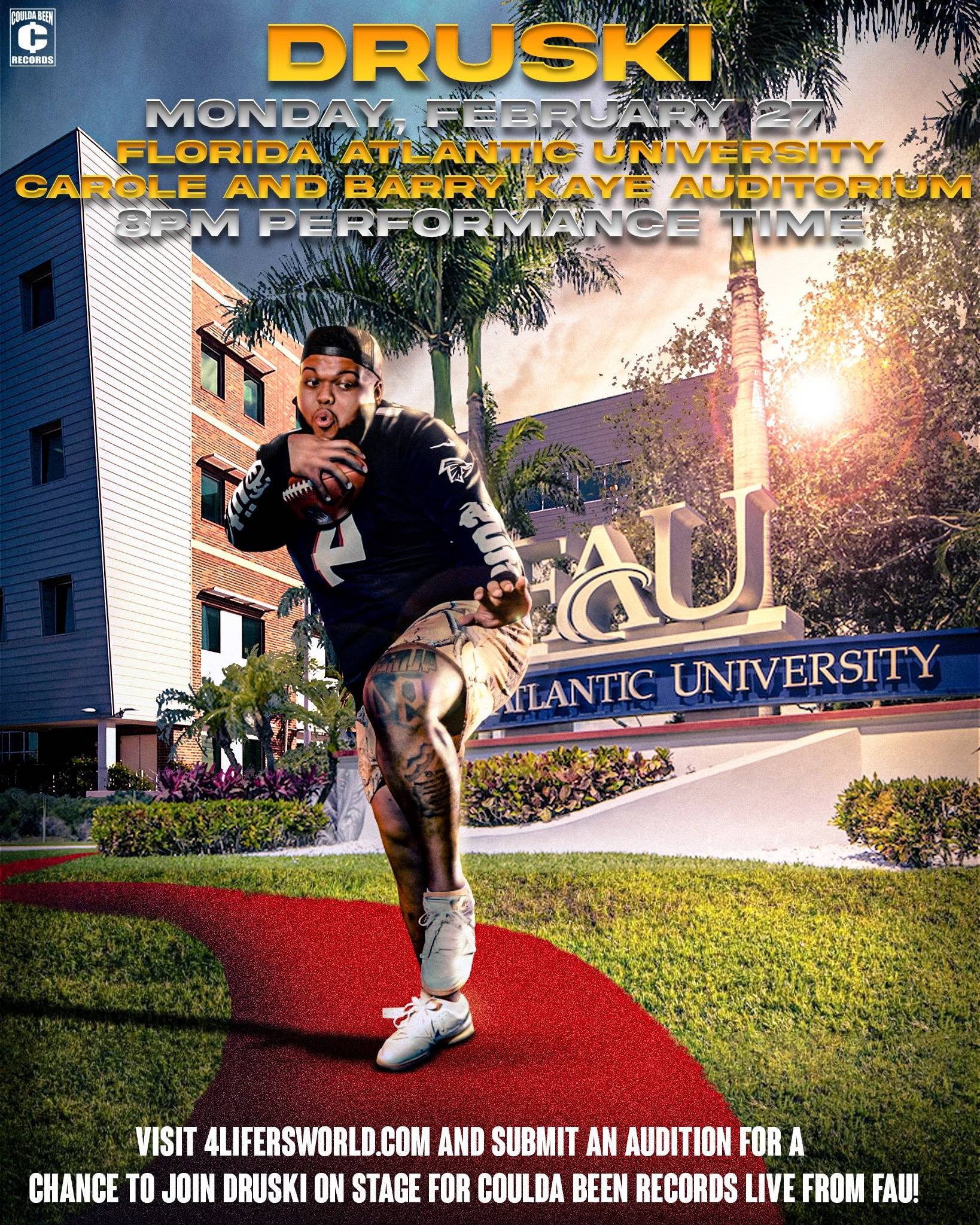 FAU Enter to Audition for the LIVE SHOW on Campus
FREQUENTLY ASKED QUESTIONS
HOW MANY TIMES CAN I SUBMIT A VIDEO?
You are only allowed to submit one video, so make sure it's your best.
We will notify you via an official email with instructions and next steps.
DO VOTES GUARANTEE ME A SELECTED SPOT FOR THES SHOW?
Although voting is a part of this process, and super important - it does not guarantee you a spot.
IF SELECTED CAN I BRING PEOPLE WITH ME?
Only minors are allowed to bring 1 parent or guardian. If you are over 18 you will be granted entry for just yourself.
IF SELECTED, WHAT ARE THE DAY OF SHOW LOGISTICS?
A point of contact will be established day of show with specific instructions to follow.
Once again you are not allowed any additional plus 1s. Even if you're going with a friend, and they have a ticket that does not mean they will be able to join the show unless otherwise directed by the point of contact on day of show.
You will receive a schedule with check in times, and specific instructions.
IMPORTANT INFORMATION ABOUT MINORS
For anyone under 18 coming to the auditions.

1) All minors attending an audition must be accompanied by their parent or their legal guardian.
2) Both the minor and a parent or legal guardian must complete the Personal Release. To do this download the Personal Release form, fill it out and have it with you at the audition.
3) Everyone under 18 joining the audition will be required to present a photo ID.
Minor contestants and supporters may use a school ID or acceptable substitute (such as a passport, yearbook page that includes a printed name with a photo AND a birth certificate).
If the minor is too young to have a photo ID, then the parent or guardian should present a photo ID & the child's birth certificate that includes the parents name with the child's name on the certificate.